This morning I woke up thinking of how many times we have shared our secrets with people. Is it still a secret if shared? Funny thing is that when one shares, they are in their most vulnerable places in their lives. It could be their weakness, strengths or an event happening in their life. Let's look at the case of Nadia Mukami and Arrow Boy. The couple has been in the headlines for their recently revealed 'secret' , it neither confirmed nor denied.
Over the last one week, we have seen the couple clapping back. Netizens could simply not have enough of this drama. Normally, I would write a piece about the couple; when they started dating, and reveal their secret but for this instance, I would like to go straight to the point. Let  me just break it down to the few of you who are in the dark. Apparently a presenter went live on Radio and confirmed that Nadia Mukami is with child. The natural thing would be to respond, right? Well Nadia took it to her socials yesterday to spill all her frustration. She felt denied the pleasure of being the first one to announce and that it was a confidential matter. Hold on, it gets juicy. Not only did she complain about it but her boyfriend Arrow Boy had something to say too. The couple is simply displeased.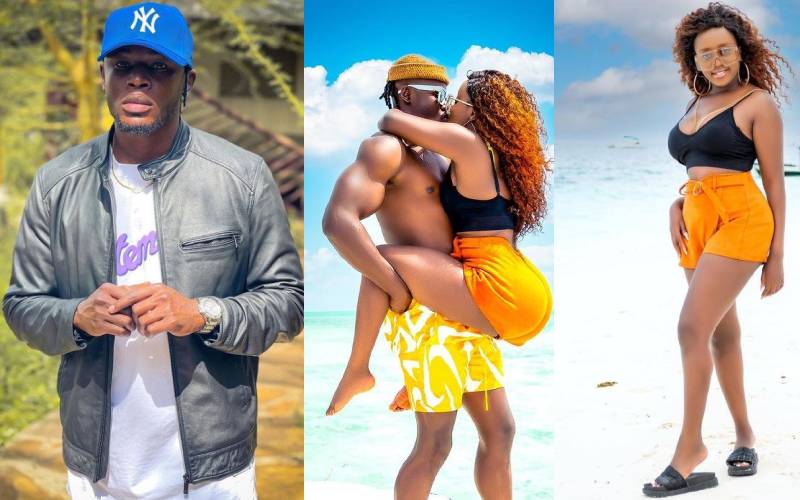 It is later seen that the news' barrer is unapologetic for his action saying that he will continue spreading the news. Let's pause a bit, assuming you are the couple, would you share such news with such a person again? In this case, netizens have aired their opinion. There are those who think it's clout, there are some that blame the couple for sharing their secret, and of course there are some who stand with the radio personality. Well,I plead the sixth!
In the above scenario, the picture is clearly painted. The only alternative and safe direction is to keep a secret to ourselves. Our human nature is that sharing is caring, right? Personally, I wouldn't think too much about it, didn't the millenials all say 'You Only Live Once(YOLO)'….maybe you can take the turn with me.
Just realized I also shared a secret!
---