GUINNESS PARTNERS WITH K1 KLUBHOUSE TO OFFER CONSUMERS AN EXTRAORDINARY FOOTBALL VIEWING EXPERIENCE
Written by faithmueni on November 3, 2022
Thursday 3rd November 2022… Kenya's leading Stout beer Guinness will this week unveil an ultimate football viewing experience in partnership with K1 Klubhouse. The space dubbed the Guinness Brighthouse will connect consumers through their universal love for football, food, fashion, art, and music.
The first Brighthouse this Saturday 5th November will be headlined by DJ Kronix, The Wrecking Crew" and Mackinlay. Apart from watching English football matches, consumers will engage in football engagement such as target shots and foot pool games.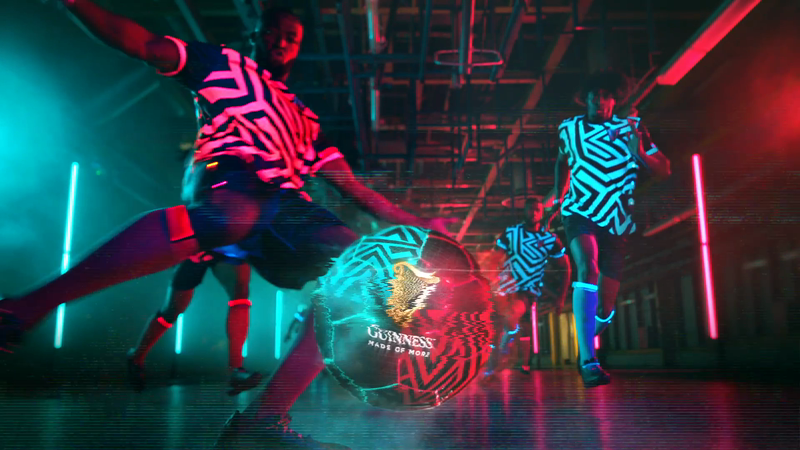 Guests will experience unique masterclasses in fashion and art from Black Shines Brightest cast Swiry Nyar Kano and Dance General.
"Our Guinness Brighthouse brings together a fusion of food, fashion, music, and art to create a space where fans can come together to truly embrace the intensity of the game. From masterclasses hosted by inspiring Kenyan creatives who are shining bright in their industries to perfectly paired Guinness-infused food and shandies, the Guinness Brighthouse has everything a football fan needs to make every moment memorable", said Wanjiru Murage, Guinness Marketing Manager.
Please drink Guinness responsibly – strictly for over 18 only
About Guinness
First brewed by Arthur Guinness in Dublin in 1759, GUINNESS® has since become the number-one stout in the world and has been available in Kenya for almost 50 years.
GUINNESS® Foreign Extra Stout is the most full-flavoured of all, singular and striking, uniquely satisfying, brewed with extra hops and roasted barley for a natural bite. Bitter and sweet.
Refreshingly crisp. Always rewarding. Pure beauty. Pure GUINNESS®. GUINNESS® Foreign Extra Stout comes in a 300ml and 500ml dark coloured bottle.
-ENDS-
---